Gorgonzola cheese offers a delicious taste that comes from Italy where the main ingredient is the unskimmed milk from cattle.
The Gorgonzola cheese is produced all year round, but the consumption has dropped noticeably in the summer but resumes in the fall. This cheese is made from pasteurized milk, salt, and rennet with some penicillium mold spores. The mixture is brought up to 30 degrees, the milk then coagulates and forms a curd which is cut in subsequent steps.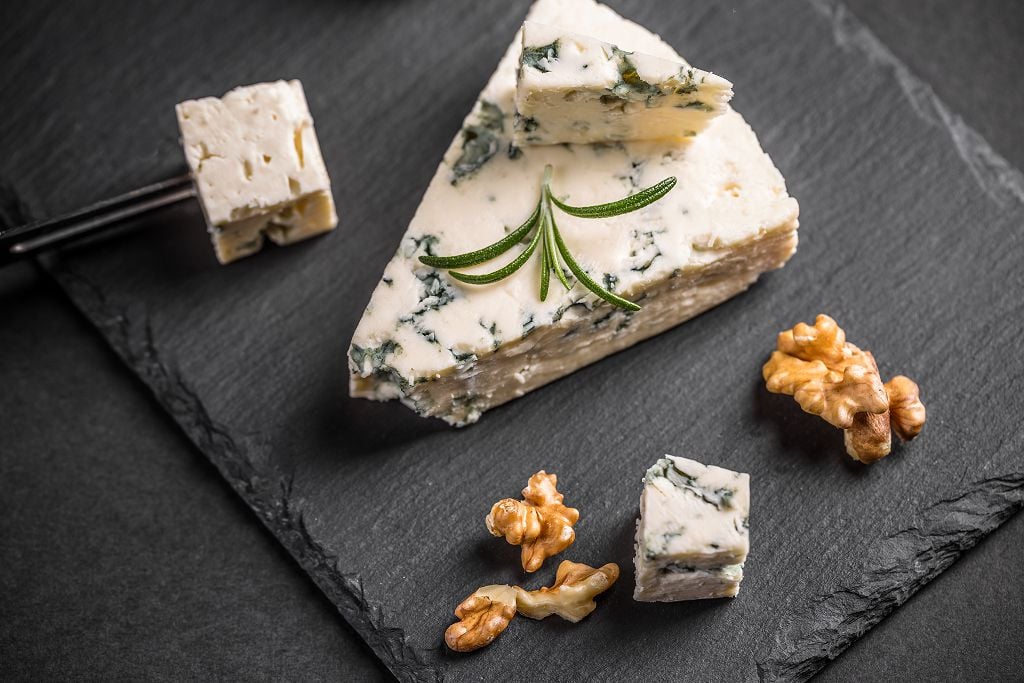 After then, the mixture will be transferred to sheets and left to clean on the sloped tables. Then, it will pass through the fuselage for 24 hours, where the cheese is turned periodically. During this time, the marking of the origin of the cheese takes place, together with salting, which is definitely a very important step.
The 12-kilogram wheels are then placed into cells with high humidity at 4ºC. For 50 days, the wheels will rest. For about 15 days, the addition of microorganisms will create a series of chemical reactions resulting in the formation of the mold with green-blue veins. These microorganisms known as starters form when in contact with oxygen. This is the reason why holes are made in the wheels. Large metal needles will then create holes, letting the air inside. This step will create fungal cultures, which makes the cheese spicy.
After 2 months, the wheel is going to be removed from the wooden clamps. This will then be cut into two and it will be covered with a layer of aluminum foil, making cylindrical as the final shape. The original Gorgonzola needs to have the CG logo of the consortium.
Enjoying A Gorgonzola Cheese
You can enjoy Gorgonzola cheese alone and it will taste just fine. If you want to use it as a spread or just pair it with fine wine, then do it. It is also great on pasta and pizza and as a good base for sauces with meat and veggies. Truffles and mushrooms go well with Gorgonzola cheese, so as with flavored honey and walnuts.
All through the years, many Italian chefs have created different recipes to offer. There has been an amazing bulk of recipes that you can do that uses Gorgonzola cheese. If you happen to be a fan of this cheese, you can always get one from a legit Italian store in your place. What makes this cheese a very good choice is that it goes perfectly well with robust as well as full-bodied wines. So, if you are a wine and cheese lover, both will absolutely go together.