If there would be an amazing appetizer to serve at your next party, Here's our cheese ball recipe you can always make a cheese ball. It's absolutely easy to make and needs no time at all.
There can be a whole lot of cheese ball recipes you can find. You can never go wrong with them, actually. One very common ingredient you can find with all of these cheese ball recipes is cream cheese. You have to let the cream cheese soften, so keep it at room temperature for about 20 minutes, prior to making the recipe.
Making your own cheese ball recipe does not require rocket science. Most of the time, there's even no need for you to use your oven or your stove. All you need to do is to gather all the ingredients, get a bowl and you're good to go. So, without further ado, here's how you can make your own amazing cheese ball recipe that everybody will love!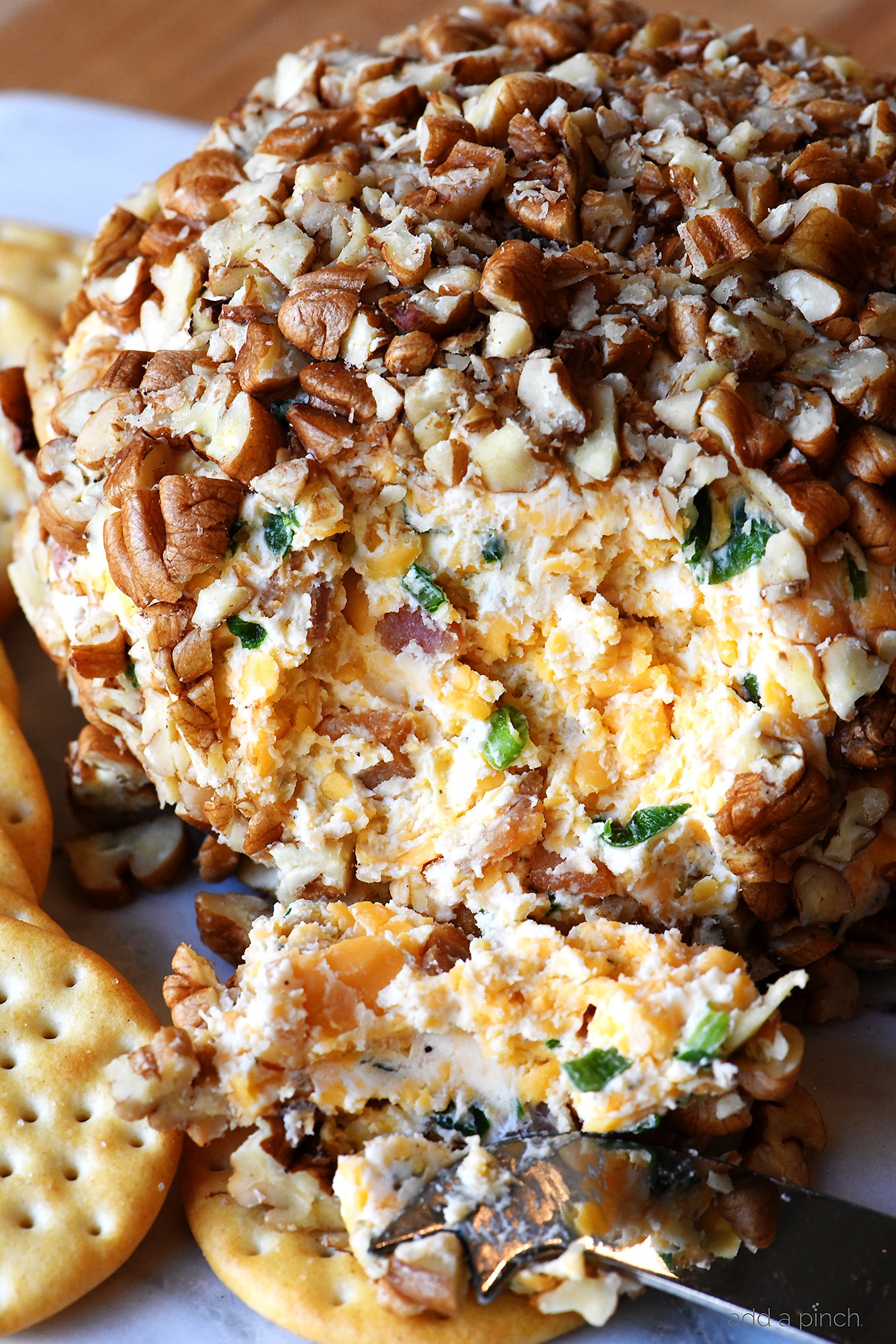 Ingredients:
2 packs of cream cheese, softened
1/3 cup of sour cream
½ teaspoon of garlic powder
½ teaspoon of onion
8 ounce of shredded medium cheddar cheese
1 cup of Fisher Pecans, chopped
Pepper
How To Make The Cheese Ball
First off, get a medium-sized mixing bowl, add the cream cheese, sour cream, garlic, and onion powder and pepper. If you have an electric hand mixer, feel free to use it and mix it until smooth.
Now, mix in the cheddar cheese, until well incorporated. Cover the bowl and chill it for an hour to help it firm up.
Shape it into a ball by using a spatula. Grease your hands, so the mixture won't stick to your hands.
Place the chopped pecans in a medium-sized bowl and roll the cheese ball in the pecans to entirely cover it and you're done!
You can serve this amazing cheese ball recipe with crackers. You can also use a butter knife to spread the cheese evenly. You can store it in the fridge if you have leftovers, which I highly doubt. Simply imagine how easy this amazing recipe can be made? It even requires no time at all. So, what are you waiting for? Get your ingredients now, hop into the kitchen and make yourself some nice cheese ball and enjoy it with crackers or just about anything!